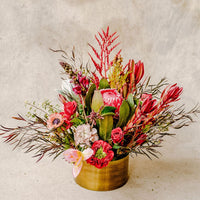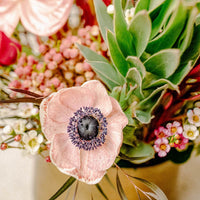 Description
"You had ya hair... looked like a hunk of rope, Ya had wires on ya teeth and glasses. You was really a mess. Hey, look, don't get sore, i'm just kidding you a bit... I just mean to tell you that you grew up very nice."

Even the toughest of us boys need a little love. In fact we're the ones that need the most... Edie softens the hardened Charlie with every word that escapes her lips and every time she gazes upon his battered mug.

Your love is pure, refreshing and optimistic. Its goodness inspires you to rise up and be the best you can be... you're lucky you've got 'em and you know it.

Details:
10 inch vase